Just played my bagpipes for a funeral at the San Rafael Mission (Mission San Rafael Arcángel, founded in 1817, well before the Gold Rush) in Marin County, just north of San Francisco.
Found it interesting that the Priest asked me to play "Scots Whae Hae" (
https://en.wikipedia.org/wiki/Scots_Wha_Hae
) a Scottish patriotic song from around the 1300s, about Scotland and Scottish people, right before I played Amazing Grace. Then when the service began, as I was sitting at the back, the attenders sang Amazing Grace, and then Father Bruno Gibson read the words of Scots Whae Hae ... all before the Scottish independence referendum, 2014 (
https://en.wikipedia.org/wiki/Scottish_independence_referendum,_2014
) this autumn.
*
(As a kind of record, I played the bagpipe tunes "My Home," Morag of Dunvegan," "Mermaid Song," and one other slow air, and two Piobaireachds - "The Company's Lament," and "MacKintosh's Banner" and "Scots Whae Hae" (at Father Bruno Gibson's request) right before "Amazing Grace" at 12:58 before the service. After the service, I played "Scotland the Brave," "Battle of Waterloo," "Miss Elspeth Campbell," "Seamus MacNeill," "River Creed," "The Green Hills of Tyrol" and "When the Battle's O'er" among other tunes ... and then "Amazing Grace" again)
*
Scottish independence: Gauging reaction in the home of William Shakespeare
http://www.bbc.com/news/uk-scotland-scotland-politics-27122658
*
https://www.youtube.com/watch?v=0baTtomaIRQ
*
Celebrating Separatism
http://bellacaledonia.org.uk/2014/05/05/celebrating-separatism/
*
The visceral hatred of Westminister politics
http://blogs.channel4.com/snowblog/visceral-hatred-westminister-politics/23805
*
Bella Caledonia
https://twitter.com/bellacaledonia
Yes Scotland
https://twitter.com/YesScotland
*
Q&A: Scottish independence referendum
*
Scotland's Referendum
MAKE YOUR VOTE COUNT ON
18 September 2014
http://www.scotreferendum.com/
*
While Scottish Independence found expression in the 1970s, it goes back in various forms at least seven or eight centuries ...
Fascinating process to be observing ...
Here's WUaS's Scotland page where people and Scots can openly teach and learn ...
http://worlduniversity.wikia.com/wiki/Scotland
*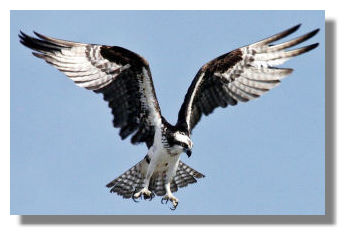 ...