Hi M,
Just playing and practicing the piano here ... lyrical Scottish Country Dance tunes and Bach ... piping practice later. :)
Scott
Hi Scott,
Found your message on the 'phone when I got home this evening from book group. Normally we meet on Saturday but this time it was Sunday. All's well here. More warm weather.
M
Hi M,
What did you all read for book group?
Time to roll out the Nissan Leaf electric car worldwide and reverse global warming.
Will give a lesson to R later. His first gig with me playing harmonies is on Nov 2.
At Stanford Anthropology now at a brown bag lunch talk to learn how Stanford Anthro students apply for and get monies for research from the department ... very relevant eventually for WUaS.
Good WUaS annual business meeting this past Saturday where we confirmed the Chief Academic Officer, J (in Spain which is great for accrediting eventually in Europe), and G said he would be Chief Operating Officer, both needed roles for the BPPE forms, and also minuted for the BPPE forms that L (CFO) and I (CEO) are owners of WUaS.... big steps all ... check out the minutes which you received.
Scott
S,
We read "The Age of Innocence" (1920) by Edith Wharton for Saturday's discussion; also saw one of the movies based on her novel. The movie and the discussion were superb.
M
S,
Nice combination of book and film ... might be a great approach for a whole MIT OCW-centric course at online WUaS (don't know of one already here, for example -
http://ocw.mit.edu/courses/literature/21l-501-the-american-novel-stranger-and-stranger-spring-2013/Syllabus/
- with no films mentioned).
The founder of the Wharton Business School at Penn was a Quaker. It's also the oldest business school in the US, I think. Any idea whether Edith Wharton was in this family? She won the Pulitzer Prize for literature in 1921 for this book, "The Age of Innocence," her 12th, I think, and was nominated for the Nobel prize for literature in 1927, 1928 and 1930.
While I'm no Leland Stanford, I'm glad to be founding another (hopefully great) Quaker-informed University (World University and School), and planned in all languages and countries.
Love,
Scott
- Scott MacLeod - Founder & President
-
http://scottmacleod.com/worlduniversityandschool.html
- World University and School - like Wikipedia with MIT OpenCourseWare (not endorsed by MIT OCW) - incorporated as a nonprofit effective April 2010.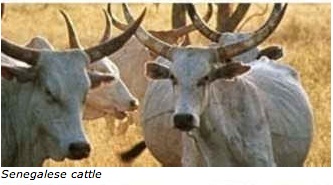 ...